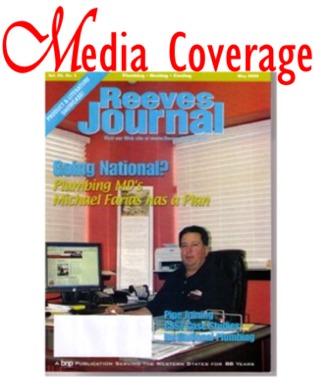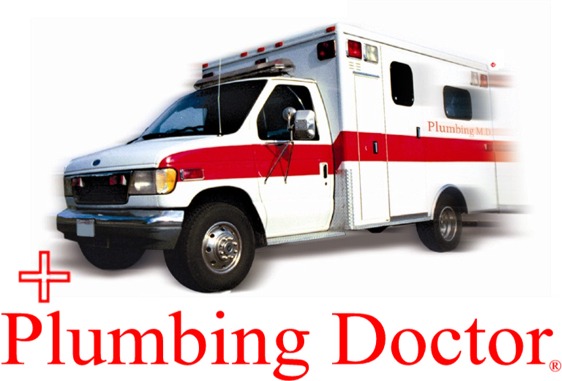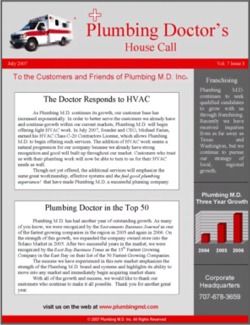 Read all the back issues and
get special web features of
Plumbing Doctor's House Call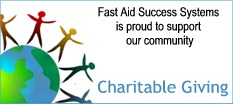 Fast Aid Success Systems is dedicated to helping plumbing contractors succeed.





Our tried, tested and proven method of bringing a new experience to the consumer also brings a new experience to you, the plumbing contractor.

If you've ever dreamed of starting your own plumbing company or if you already own a plumbing company and want to make it more successful, Fast Aid Success Systems has the experience and knowledge to help you succeed.



If you desire to:

* Have a business that works even when you're not there
* Build a foundation for your business that can handle growth
* Have a lifestyle of freedom
* Build a business that works predictably, pleasantly and profitably
* Have employees that work without you constantly monitoring them
* Build a business that doesn't own you, but you own it
* Have pride of ownership
* Build a business that someone will want to buy
* Have a career and not just a job
* Build a business that will give you the freedom to retire in comfort


Then we can help you!

We built the system, we have the system, and we're sharing the system!

Explore our website to learn more about how we can help you find success in the plumbing industry.


Fast Aid Success Systems
955 Business Park Drive
Dixon, CA 95620
(916) 915-3740
FAX (707) 678-8614
info@fastaidsuccess.com



The terms Fast Aid, Plumbing M.D. and Plumbing Doctor are all federally protected trademarks, and the image of the ambulance is federally protected trade dress. Use of any of the words, the image of the ambulance or dressing a vehicle as an ambulance for the purpose of advertising or conducting plumbing services is a violation of federal trademark laws.